Neymar is the most exciting prospect in all of world football. He is the "next Pele.", the greatest Brazilian player since Kaká and Ronaldinho. His ability is like none that has never been seen before and if you trust Pelé's judgement – I do not – he is already better than Lionel Messi.
This kid has been called the next best thing since he was 18. What are we to believe? Given the track record of recent Brazilian players who have received this exact same labeling such as Robinho, Pato, and Fabiano, it would be understandable to take the news of Neymar's greatness with a grain of salt. But in my opinion, this kid is for real, and here is why.
One key argument that many make against Neymar is the lack of quality of the Brazilian league. It is definitely weaker than the European leagues, but to completely write off his achievements would be unfair. He has scored 68 goals and notched 39 assists in 127 appearances with Santos. Those are no insignificant numbers for any league. In addition, he has won the Copa Libertadores with Santos. This is the equivalent to the UEFA Champions League in South America and is the premier club competition in the continent. The level of play is high and no tie is easy because of the immense pressure from the crowds.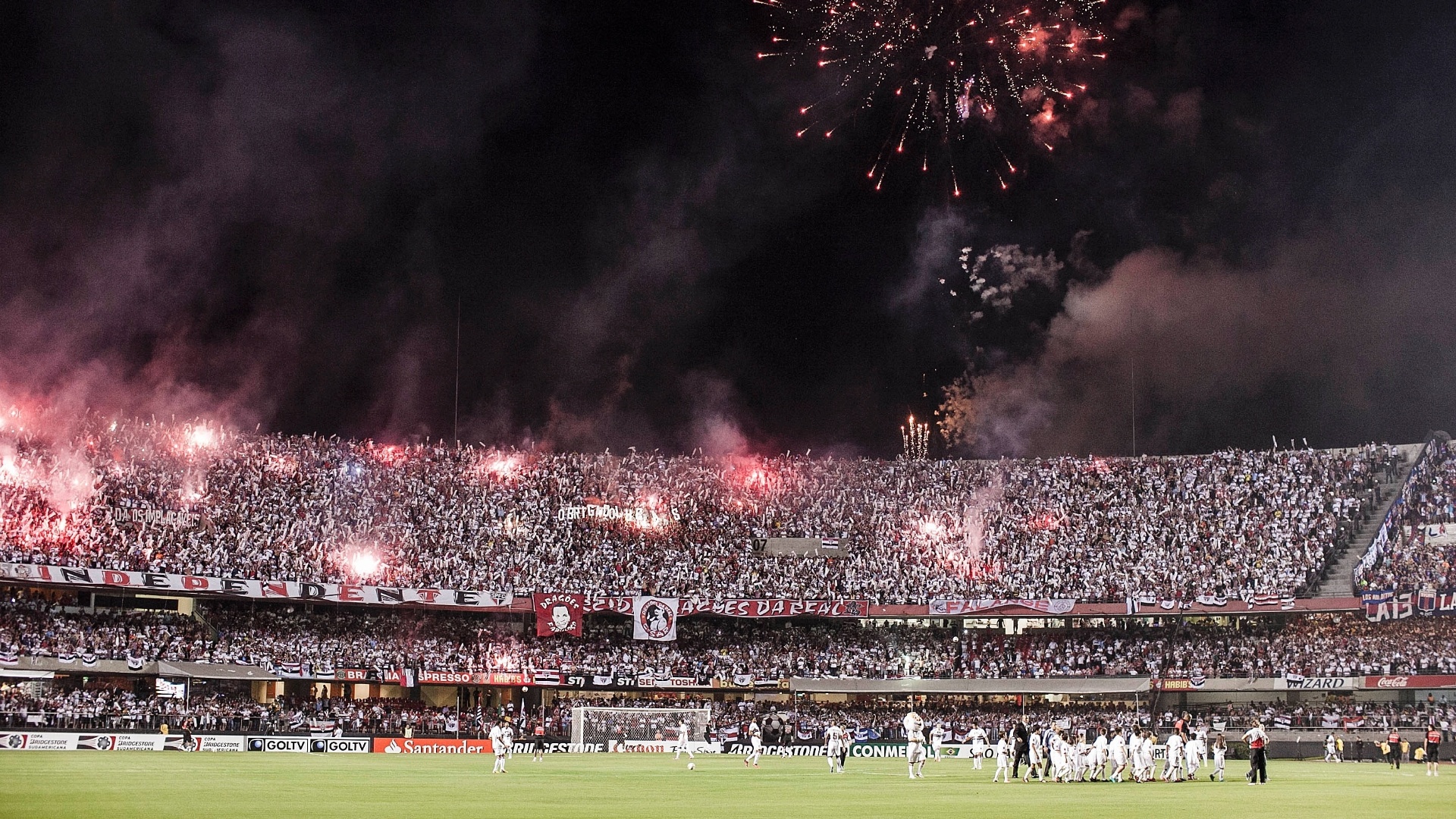 The maturity of his game has also been questioned. Again, it is a reasonable thing to question. After all, we have seen plenty of players with outstanding technique, but not the decision-making skills or vision to translate that talent into meaningful results. This game is not about being able to embarrass defenders by doing 20 million stepovers, it is about embarrassing the defender by getting past him and creating a goal. And Neymar has certainly been guilty of showboating in the past couple of years.
But, in fact, he has matured greatly. By most reports he is making better decisions and passing more often when it is more effective than trying to beat 4 defenders on his own. His link up play is also great and he has become much more adept at creating space off the ball. These are all significant jumps forward to patching up the holes in his game, and after all, let us not forget that the kid just turned 21. Ronaldo showboated and dived for years before he learned how to be the brutally efficient monster he is today. Messi's understanding of the game at 18 or 19 was nowhere near as close to what it is today.
There have been numerous reports over the past year that Neymar is set on a move to Barcelona with news arriving recently that the deal is done. Of course he and his agent have denied any deal being done but at this point it seems the most likely destination If he does move there, I have no doubt that he'd be whipped into shape. As seen with Ronaldinho, Deco, and to a lesser extent, Pique, if a player does not handle himself correctly off the pitch and perform on the pitch, he is disciplined. Players are taught the system and they must fit into that system to play. I have no doubt that the presence of veterans such as Xavi and Puyol that don't take BS would help him mature.
I do not expect him to be an instant success at Camp Nou if he does move there. There will probably be plenty of holes in his game. But that's not the point. He would improve the squad greatly. Right now all the wingers at Barca are pretty much off-form, or at least have been inconsistent throughout the season. Neymar's arrival would see him stake a claim to start, something that would not only potentially result in him breaking out and silencing all his critics, but also improving the squad as a whole by providing depth and instigating greater competition.
There is no player besides Messi that is as good as beating his man one-on-one as Neymar. We have seen how dependent the team can be on Messi to provide that magic to unlock defenses and there has been a lot of talk about the need for a plan B when trying to pass through the defense and walk the ball in doesn't work. Neymar could be the solution to that problem. An attack featuring Messi and Neymar would be uncontainable. With his direct threat on one wing and Pedro/Sanchez's work rate, and all around solidity on the other, this team would be far more balanced than the one now.
Many are against Neymar coming into the team because it would mean that Deulofeu, Cuenca, and Tello would miss out on playing time that they need to develop. Barca has a great culture of using youth players instead of big-name signings (insert link to youth ac post) but none of those three have as much potential as Neymar. Cuenca is not suited to spearhead a front line. Tello has been a revelation, but in my opinion has not shown himself to be a once-in-a-generation type talent. Deulofeu is in a similar mold as Neymar, in that he has tremendous talent but is perhaps not mature enough to succeed in the first team. The one difference is that at this point, Neymar seems to have much more talent and is more proven. Barca's youth tradition is great and should in no way be discouraged, but there is no clear option to be the team's plan B in its youth ranks that Neymar can be.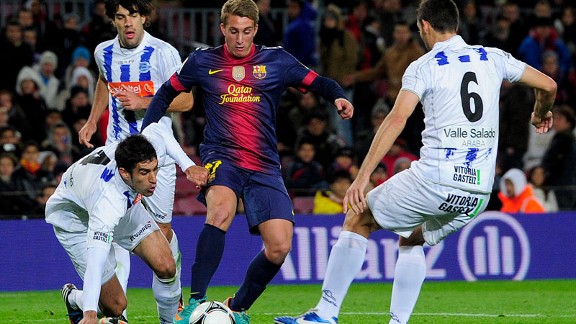 The other benefit that Neymar would bring to the club is his marketability. He is already one of the highest-paid players in the world when taking into account all total income from sponsorships, other off-field earnings, and salary. His transfer fee would likely be large but it would be justified by the windfall that Barcelona would receive from the Brazilian market alone. We have seen Asian players being bought purely to reach the Asian markets and Neymar would, in the absolute worst-case scenario, be able to at least provide a similar role. After all, his stock is only going up and even if he does not perform for Barca, his image and talent alone would probably attract a large transfer fee from some rich club.
Lastly, lets just not forget how talented he is. His touch on the ball is magnificent and precise. The speed at which he can change direction and accelerate past a player is breathtaking. He is creative both in the way he beats players and sets up plays with his teammates. Take a look at this goal that won him the Puskás:
This is not a normal goal. The dribble that beat the last defender is simply spectacular and his link up play that set up the final run shows how severely underrated that part of his game is.
His image and hype is perhaps bigger than his overall game, but there is no doubt in my mind that he has all the potential and talent to make it to the very top. Neymar's technique and dribbling skills have never been questioned, but his game has matured greatly.  At Barcelona he would be in an environment conducive to even further growth. While his massive financial potential is enough to justify his probably high transfer fee and wages, it is understandable why one would be pessimistic regarding this kid's future.  However, in my opinion, he has got all the tools to succeed.